Vaporesso XROS Pod Kit
The New XROS by Vaporesso is the outstanding new Pod Vape Pen from a company with a long standing history in top quality device manufacturing. The Vaporesso XROS Pod Kit has bundled all the best features that a user could want into one sleek design such as - the top filling drip tip -adjustable airflow -mesh coils (for perfect flavor reproduction) - an 800mAh battery with UCB -C quick charge function and lots lots more. The build quality of the device stands head and shoulders above other vape pod devices currently available on the market today & the device feels premium in the hand. One of the most unique features is the transparent refillable pod, this feature means not only can you keep tabs on how much E-liquid you have left but you can also see the remaining life left in the coil ..without having to take anything apart. The Vaporesso XROS Pod Kit is ideally used with Nicotine Salts however is just  as good with regular E-liquid also.
We Recommend the Vaporesso XROS Pod Kit for beginners and also advanced users thanks to its great functionality & Nicotine delivery   


Features
• Well-developed Mesh Coils• Adjustable Airflow• Compact Design• Dual Firing Mechanism• 800mAh Built-in Battery• Visible Pod


Top Filling drip tip pod means no more juice spills 


 with the ability to vape by auto-draw or press-to-fire with the dual-firing mechanism.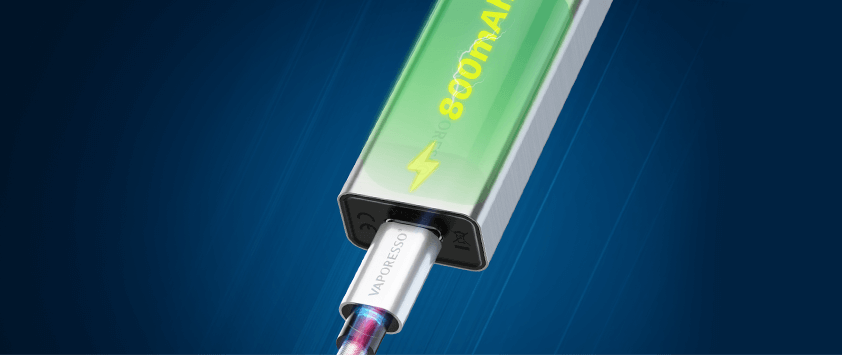 800mAh battery with UCB -C quick charge function 

Adjustable Airflow gives you so many options 


 transparent refillable pod soi you never have to guess when you are running low on vape juice 



Box Comes With:
1 x VAPORESSO XROS Battery
1 × VAPORESSO XROS 0.8Ω POD (2ml)
1 × VAPORESSO XROS 1.2Ω POD (2ml)
1 × Type-C USB Cable
1 × User Manual
1 × Warranty Card
1 x Reminder Card